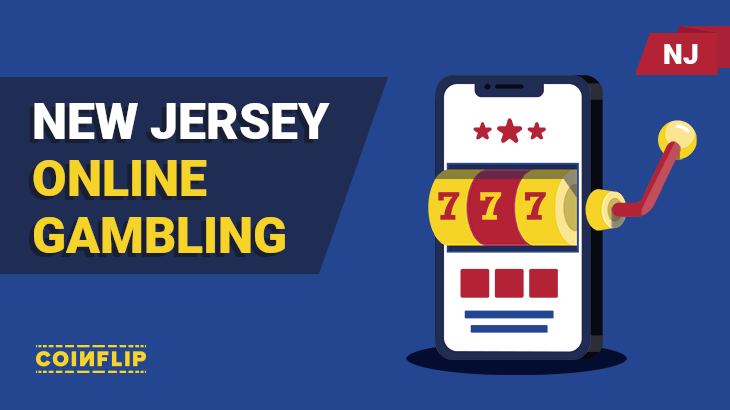 The state of New Jersey was one of the first states to legalize sports betting outside of the state of Nevada, and they have emerged as the leader in the sports betting industry. By being an early bird on the market, NJ has successfully collected all the big and the smaller gambling sites under its wings. Today NJ online gambling is doing bette than ever.
Read more in detail about NJ online gambling promotions from these pages (click the links below):
The biggest reason that New Jersey has been able to capitalize on the gambling market is due to its high volume of online sports betting and casino gambling. While other states have struggled to figure out how to legalize online or mobile betting, New Jersey has been drawing in new customers in record numbers, and the NJ gambling bonuses that are offered by NJ sportsbooks are a big reason why.
New Jersey was the first state to really challenge the law on sports betting, and they won a landmark decision from the Supreme Court in May 2018. New Jersey opened the door for the rest of the country to legalize sports betting, but they are the unquestioned leader in the sports betting industry.
There are more than a dozen land-based sportsbooks in the state of New Jersey, but the mobile and online sportsbooks are what set the state apart. Almost all of the top sports betting companies in the world have entered into the market in New Jersey, and they are all offering some of the best bonuses that the industry has ever seen. And new gambling operators are opening all the time.
Betting on sports in NJ can be a great way to earn some extra cash, but it can be even more profitable by taking advantage of all of the bonuses that the online sportsbooks in New Jersey are offering. All of these New Jersey sportsbooks are competing for new customers in this industry, se they'll have to keep inventing new NJ gambling bonuses and ways to engage with the players.
New Jersey online gambling evolution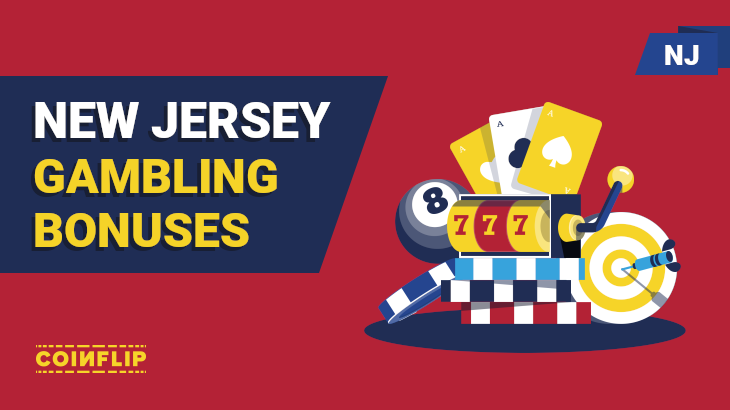 Even though the sports betting industry has taken over in the state of New Jersey, online gambling of any sort remains a growing industry as well. New Jersey has always been home to several land-based casinos, but moving things to online/mobile has really changed the game for the betting fans in the state.
The state of New Jersey is constantly accepting and reviewing new applications for online gambling sites, and new sites and sportsbooks are popping up all of the time. The New Jersey Division of Gaming Enforcement makes sure online casinos and sportsbooks play by the rules.
Many young players are want to kno what is the legal gambling age NJ DGE has defined. The NJ gambling age is 21 and online casinos need to make sure that they don't allow underaged people to gamble on their platforms.
All of the new NJ online casinos and sportsbooks are trying to establish themselves in the market, and they are all trying to make their mark by offering the best NJ gambling bonuses.
Lately we have seen some NJ casino or sports operators joining forces to better compete with the bigger sites. Offering bonuses or promotions are are also one way to attract new customers to their site, and that is what is happening in New Jersey.
The online gambling industry and online casino NJ space continues to grow, and there is a way to make some great money by taking advantage of all of the New Jersey online gambling bonuses.
NJ online gambling bonuses
There are several different types of NJ online gambling bonuses, but almost all of them involve some sort of cash incentive. Most NJ online casino sites will offer some type of NJ online gambling sign up bonus for new users, but it can be difficult to know the pros and cons of each offer. Luckily we have done the job for you and you can find NJ online casino bonus reviews and NJ online sportsbook bonus reviews below.
Each of these NJ gambling site reviews explain what kind of bonuses are available at the website or app, and if you need a NJ gambling promo code to claim those offers. These New Jersey online casino reviews help you to find the best NJ online gambling promotions for you.
Some NJ online gambling apps are combining sportsbooks and their casino games to offer deals to get people involved in both betting aspects. There are always games or contests running in both sports betting and casino games that offer users a unique chance to win some extra money by placing some bets.
NJ betting bonuses and casino bonuses aren't the biggest reason for getting involved in online gambling in NJ, but it can make things more profitable for you in the long run. Well, at least we think getting some extra playing money or taking an insurance for a big bet seems like a smart move. Scroll up this page to find the best NJ gambling bonuses.
FAQ – NJ online gambling
Is online gambling legal in NJ?
Yes, NJ online gambling is legal and NJ was the first state to open online casino gambling and sports betting. NJ online gambling became legal in 2013 and since then the state has grown to offer the best selection of online gambling sites.
What is the legal gambling age in NJ?
The official gambling age in New Jersey is 21 years. This age limit applies to all gambling within the state, so it doesn't matter if you are a sports bettor, poker player or love to try your luck with casino gambling; 21 it is.
How much is the NJ sports betting tax?
All online gambling (sports betting, casino gambling, poker, racetracks, etc) winnings in NJ are subject to the Gross Income Tax. Lottery winning tax percentage depends on the amount won, however, the withholding rate from other gambling winnings is 3% of the payout. Read more about NJ gambling taxes here.
Where can I find NJ online casino reviews?
When looking for a new online casino in NJ, it's good to read some reviews rather than just picking one blindly. NJ online casinos are not all the same and each casino site has its own perks. Check out our NJ online casino reviews and find out which site has the best bonus for you.
What are NJ online gambling bonuses?
NJ online gambling bonuses are different type of offers gambling sites give to registered players. The best bonuses are for new players, but existing gamblers can enjoy some great promotions as well. Most common gambling bonuses are deposit matches, free bonuses and bet boosts.
Must be 21+. If you or someone you know has a gambling problem, help is available. Call 1-800-GAMBLER.