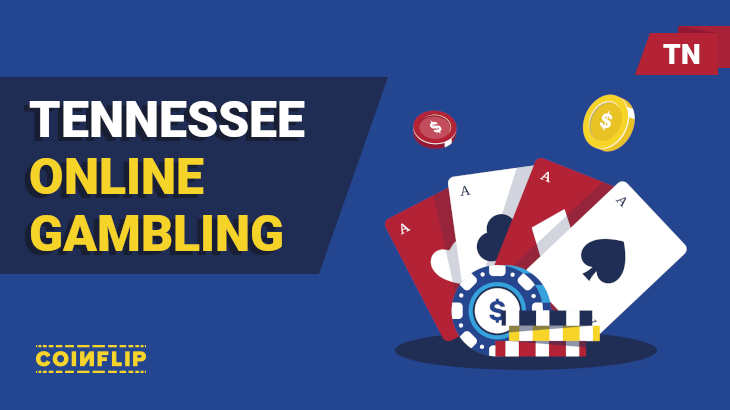 Legal online sports betting went live in Tennessee at the tail end of 2020. If you live in this state, you can now pick a sportsbook, grab yourself a welcome bonus, and start laying bets at the best TN online gambling sites. However, TN online casino gambling is not yet legal, and therefore the Tennessee gambling sites below are only offering online sports betting.
Offer valid for new players in AI
Minimum deposit $10
Bonus bets must be used within 10 after crediting
Bonus -
Deposit match $1,000
First bet offer
Download app
Join loyalty program
Sign up today
Licensed & verified
Reviewed by experts
21+
T&Cs APPLY
mastercard

visa

paypal

paynearme
mastercard

visa

paypal

paynearme
Licensed & verified
Reviewed by experts
21+
T&Cs APPLY
On this page, we'll be giving the low down on TN online gambling, from the activities you can enjoy to the best platforms to join. If you want an in-depth review of TN online sportsbook bonuses that you can claim right now and the best Tennessee online casino bonuses that will be available when this activity becomes legal, click the links below and take the tour.
Otherwise, keep reading as and discover online gambling in Tennessee, and the most frequently asked questions, such as gambling age in Tennessee and TN online gambling bonuses.
Tennessee gambling laws
Tennessee gambling laws have been present in the state since the 1800s, mainly governing horse racing. However, in the early 20th century, the state outlawed gambling altogether.
While there was some back and forth on this stance throughout the 20th century (pertaining only to horse racing), there was no significant movement in this state until 2016, when the Fantasy Sports Act was passed, legalizing fantasy sports. Later in 2019, HB 0001 legalized online sports betting.
Let's take a look at how things currently stand with TN gambling laws:
Tennessee made online and mobile sports betting legal in 2019.
The first sportsbook went live in November 2020 (it takes some time to implement new laws and create the surrounding infrastructure, such as making the gaming commission).
Online sports betting and fantasy sports are the only legalized activities; there are no online casinos or retail sportsbooks.
The Tennessee gambling age is 21.
Tennessee online gambling laws state that players must declare gambling winnings on federal tax forms.
The tax rate on accumulated winnings over $5,000 is 24%.
There is a mandatory 10% hold provision for wagers in this state.
The 10% hold provision might need more explaining, and it's slightly contentious: it means that only 90% of players' winning bets will be returned. Mandatory holds are common in US gambling states, but elsewhere, they are not this high (Nevada it's about 5% and in New Jersey 7%).
At this time, there are no public plans for other type of online gambling Tennessee will be allowing. However, as online sports betting has produced huge tax revenue for the state, this may incentivize regulating and allowing online casinos. For now, though, it's a case of wait and see with casino online gambling TN.
Tennessee Gaming Commission
Who regulates online gambling in Tennessee? This used to be the remit of the Tennessee Education Lottery. However, in 2022 the Sports Wagering Advisory Council overtook this role, becoming the new Tennessee gaming commission. The council is responsible for all regulation, licensing, and ensuring the integrity of the spots gambling TN market and player safety.
TN online gambling bonuses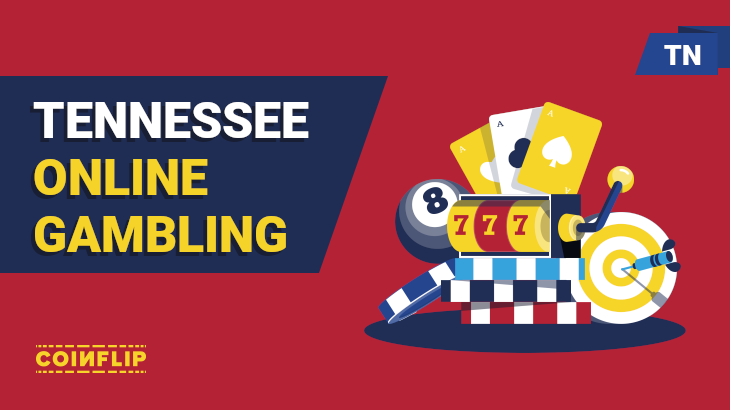 As a recently launched market, there's fierce competition for bettors between the nine available gambling operators in Tennessee, meaning there are some fantastic Tennessee online gambling bonuses up for grabs.
For new Tennessee players, this begins with a welcome offer, which can take the form of a matched deposit, free bet, or second chance bet bonus between $10-1,500 (offers between sites vary drastically, which is one of many reasons you should use our sportsbook reviews to help find the top sites).
TN casino welcome bonuses are more often than not linked to your first deposit, but it is also possible to find no deposit welcome bonuses at Tennessee online gambling sites. A no deposit deal lets you try out a gambling site on the house, using a small number of free credits, like $10.
Once you've enjoyed your first bonus with Tennessee online gambling, you can score weekly bet and profit boosts, insurance offers, Parlay specials, reload deals, and even loyalty points which can be later exchanged for more online perks at the best TN gambling sites.
If you're a regular bettor, then you should look for the Tennessee gambling bonuses and sites that offer the best deal for ongoing players and those with loyalty clubs. BetMGM Rewards is just one top example of this. At this platform, every dollar you spend counts towards your rewards; you can then use these in the rewards store and even claim real-life discounts and perks at MGM Resorts.
You should always take Tennessee gambling bonuses when they match your budget, as they provide great potential to earn more, and when you're gambling with real money, this is key.
Best TN gambling sites
Gambling bonuses are great, but they are not the only thing that matters when looking for a new Tennessee online gambling site. When we are looking for the best Tennessee online casinos, we need to make sure that the casino or sportsbook is safe, secure, easy to use and providing all the features and markets we are interested in. The best Tennessee gambling sites also offer all the games and markets you are interested in so check their selection before making your decision.
The easies way to find the the best Tennessee online casino site is to check out our TN sportsbook reviews where we break down all the different bonuses and features available on that site. Just click the link and dive into the best Tennessee online casino sites.
TN sports betting news
If you want to stay up to date with the latest Tennessee sports betting news, stick with Coinflip.com. As industry experts, we keep our ears to the ground and know the information that matters most to our readers.
From the newest sports betting platforms and regulations to the hottest bonuses, free bets, and loyalty clubs, check out our TN sports betting news page and discover the latest in your state. And, if you're keenly awaiting news of online casino legalization, then our TN gambling news is where you'll hear about it first.
FAQ – Gambling in Tennessee
Is online gambling legal in Tennessee?
Online gambling in Tennessee has been legal since 2019. However, only Internet and mobile sports betting and fantasy sports are regulated. The first sportsbooks went live in November 2020, and there are now nine operators offering their services in this state.
How old to gamble in Tennessee?
The legal TN gambling age is 21, so you must be 21 or older to gamble online in Tennessee. This is the same across all US gambling states. What's unusual about Tennessee is that there are no retail sportsbooks in this state as it's not an in-person legal activity – you can only lay sports bets via the Internet.
Is sports gambling legal in Tennessee?
Online sports betting and fantasy sports are currently the only two forms of legal Internet gambling in Tennessee. This means you can join an online sportsbook and lay wagers on the top events of the year. What're you waiting for, check our top sites, and register.
Are online casinos legal in Tennessee?
Tennessee online casinos are not currently legal. What's more, there's no news or talk on this point at the moment. However, it's possible that, like other states, once the TN government becomes used to tax revenue generated by sports betting, they may start to look towards further legalization.
What is the best TN online casino site?
When picking the best TN online casinos, we need to consider the legal gambling options that are available in Tennessee. This would be online sports betting, so the best TN online casino is one of the legal sportsbooks you can find here.