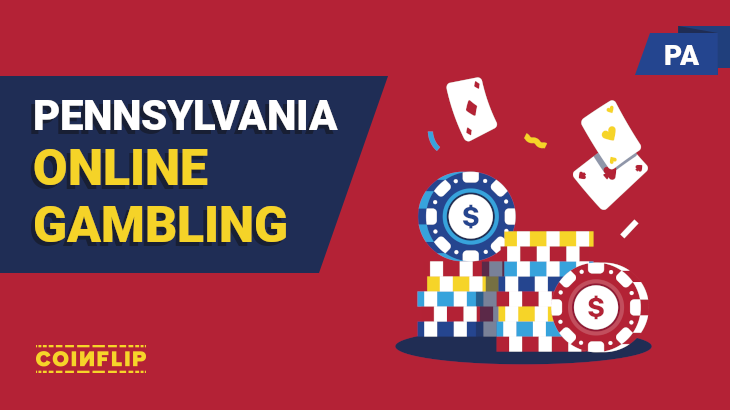 The PA online gambling industry is one of the biggest in the United States, and it continues to grow. Online gambling in Pennsylvania is just a few years old, but a number of operators have already had time to establish themselves and built up a large customer base. it's time to learn more about online gambling Pennsylvania and see what gambling bonuses are available for players.
Click the links below and read more in detail about PA online casino and sports betting bonuses from these pages:
Both online PA online sports gambling and casino gambling are available in Pennsylvania. A number of operators offer both of these platforms. This has also created a competitive PA online sports betting and online casino industry.
In order to stand out in this competitive industry, operators are offering bonuses as a way to attract new customers. Operators are also looking to make the experience better for customers by improving the mobile apps that are available.
These bonus offers are constantly changing, and it's important to act on a bonus if you like it. There are some great Pennsylvania online gambling bonuses available, but it's important to take advantage of them as soon as they are offered.
Pennsylvania gambling laws
The Pennsylvania online gambling laws are extremely fair to online operators. As a result of this fairness, the market has turned very competitive. This state has been able to attract some of the biggest names in the industry, and the Pennsylvania gambling laws play a large role in that. Pennsylvania Gaming Control Board is the official authority that oversees all gambling related activity in the state.
There are two different age limits for Pennsylvania gambling, 18 and 21. This 21 year age limit applies to the Pennsylvania online gambling laws, and you cannot create an account unless you are at least 21. For lottery, horse raising and bingo, the age limit is only 18.
The tax rate for online sportsbooks in Pennsylvania is set at 36 percent. Operators were also forced to pay a $10 million licensing fee in order to apply. The tax rate for online table games is 16% and 54% for online slots.
How to start gambling online in PA
Now that online gambling is legal in Pennsylvania it is time to start looking for an online casino or an online sportsbook. There are some things that you should know before choosing a sportsbook or an online casino. These details can really play a huge role in your success when playing online games in Pennsylvania.
Pennsylvania online gambling has sports betting and casinos. Some of the operators offer both online sportsbook and online casino gambling. Therefore choosing a casino that has both, can make it easier to bounce back and forth between the two platforms.
The use of PA online gambling apps is another tool to consider. It can make playing at online sportsbooks and online casinos much easier as these can now be accessed from your mobile device. PA gambling apps continue to improve, and they now work in much of the same way as online sites.
Before choosing an online gambling site in Pennsylvania, it is also important to find the best bonuses that are offered by these sites. Bonuses offer great rewards and can help you get off on the right foot before placing a bet or making a spin at an online casino in PA.
PA bonuses for online gambling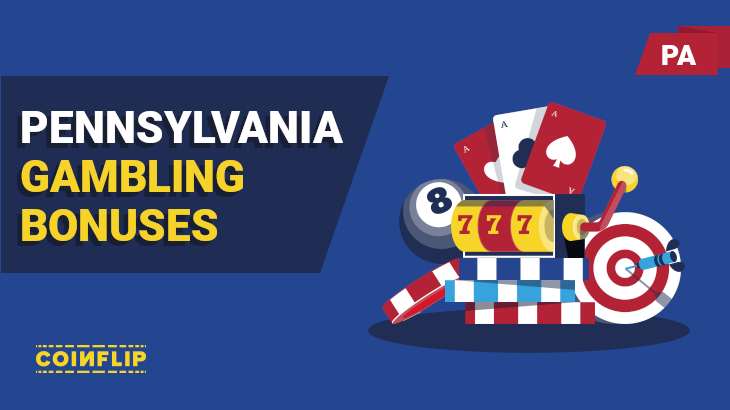 Pennsylvania online gambling bonuses generally come in two different forms. Most of the bonuses are available for new customers only, but some are for players who already have an account. The latter can be bonuses or tournaments for current customers. Especially in the PA online sports betting industry there are a lot of these kinds of promos available.
No deposit bonuses are one of the most common offerings in the PA online gambling market. With this type of bonus, customers are not required to make a deposit before getting the bonus. On the other hand, it is usually a small offer and has a large rollover. It's good to read through the terms and conditions before activating any free bonuses in PA.
The more valuable bonus offer that you will find in the PA online gambling market is a deposit bonus. The top online casinos and sportsbooks will offer at least a 100% match on the first deposit. Other great welcome offer option is a risk free bet.
A risk-free bet is exactly how it sounds, and you will be refunded with site credit if your first bet at the site loses. This can also be offered with Pennsylvania online casino sites as risk-free bets at the casino.
Online casinos in PA
The Pennsylvania online gambling industry now includes more than a dozen online casinos, and this list continues to grow. Online gambling in PA has enjoyed tremendous success and a large number of operators have contributed to the growth.
Online casinos in PA include some of the most famous brands in the US and more are coming as the industry grows. For example, operators that offer gambling for both sports bettors and casino players we can name BetMGM, BetRivers and Unibet. To find out more, check out our PA gambling reviews by clicking the links below.
Besides these reviews, we also keep an eye out for other important PA gambling promotions and seasonal deals. If you are for example looking for special offers for NFL or basketball, check out our most recent PA online gambling news.