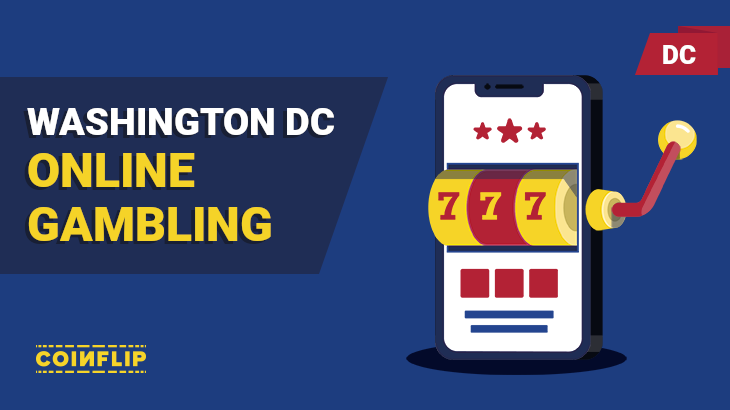 The Professional and Amateur Sports Protection Act (PASPA) repeal in Spring 2018 paved the way for US states to roll out sports betting under their own regulations. While many got this underway quickly, some states took a bit longer, but in any case DC online gambling is now legal and you can enjoy online sportsbooks in DC.
No welcome offer available for players in Washington DC
Bet in DC
Great loyalty program
Download app
Sign up today
Licensed & verified
Reviewed by experts
21+
T&Cs APPLY
mastercard

visa

paypal

paynearme
mastercard

visa

paypal

paynearme
Licensed & verified
Reviewed by experts
21+
T&Cs APPLY
Online gambling in DC is legal and underway but limited to DC sports gambling. This means, that residents preferring Washington DC online casino sites must rely on social casino options until a DC online casino opens in the state. However, it's good to be prepared, so check out both our District of Columbia sports betting and online casino bonus guides below.
Read on as we dissect the situation as it stands with Washington DC online gambling and what you can expect going forward. The kinds of online betting DC is allowing, is not as straight forward as in some other states and players need to follow some specific rules. Let's dive in!
Washington DC gambling laws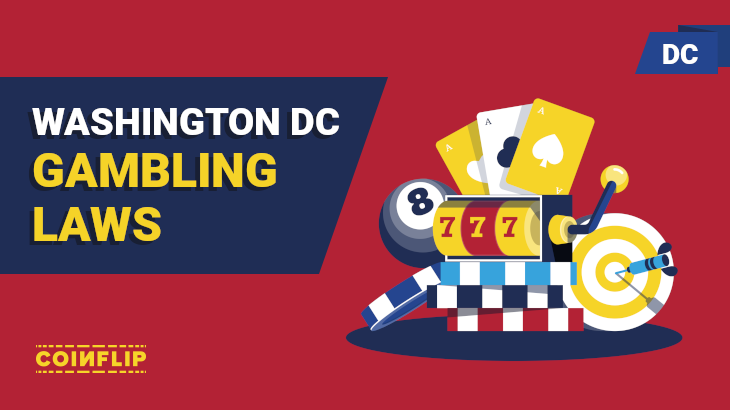 Washington DC was one of the first states to legalize sports betting in 2018 after PASPA was overturned. The state legislature supported the Sports Wagering Lottery Amendment Act of 2018. This Act was the DC sports betting bill that laid out specifics of how the state would regulate sports betting.
The Act was signed into law in January the following year, with the full support of Mayor Muriel Bowser. Congress then reviewed and accepted it, making DC online betting legal.
Although legal, DC gambling got off to a slow start. Sports betting eventually got underway in 2020 with the launch of an online platform called GambetDC, run by the DC Lottery. Residents anywhere in the state can wager on sports through this platform, either on mobile devices or desktops.
Industry titan Caesars (formerly) William Hill opened a retail sportsbook at the Capital One Arena in May 2021, launching its app in the state shortly after that. However, online wagering through this app is only available within a two-block radius from the arena.
These are some of the DC gambling laws that currently apply:
The minimum DC gambling age is 18 years old.
You can't bet on any college games taking place in the state.
Betting on any DC college team is prohibited, even if the event is outside state lines.
Betting on high school sports is not allowed.
You must physically be in the state when you place your wager.
Federal property is a no-wager zone, such as the Washington Monument and Lincoln Memorial.
Currently, retail wagering is leading the charge ahead of DC online sports betting. This situation could all change now that famous online sportsbooks, like BetMGM sportsbook has opened in the state.
While options are currently limited for DC sports wagering, this is unlikely to remain the status quo. As more DC online sportsbooks launch, you should see more competition in terms of bonuses for new customers.
Sports authority Washington DC
Due to the legalities surrounding sports betting and online gambling DC in general, the activities must be monitored and regulated to ensure that they're conducted within the legal framework. Meaning, someone needs to insure that gambling is fair and safe. The sports authority Washington DC that carries out this regulatory function is the Office of Lottery and Gaming (OLG).
All gaming in the state, including the DC Lottery and sports betting, falls under the auspices of this body. As the sports authority in DC, the OLG ensures that all privately-owned, legal DC betting sites comply with District and federal laws.
Sports authority Washington DC also ensures the collection of the relevant tax on all monthly gaming revenue and the necessary license fees applicable to online operators.
The oversight of a body like the OLG is necessary to maintain a responsible level of gambling in DC and enable it to be a safe and legal way of wagering on your favorite sports.
Bonuses for online gambling in Washington DC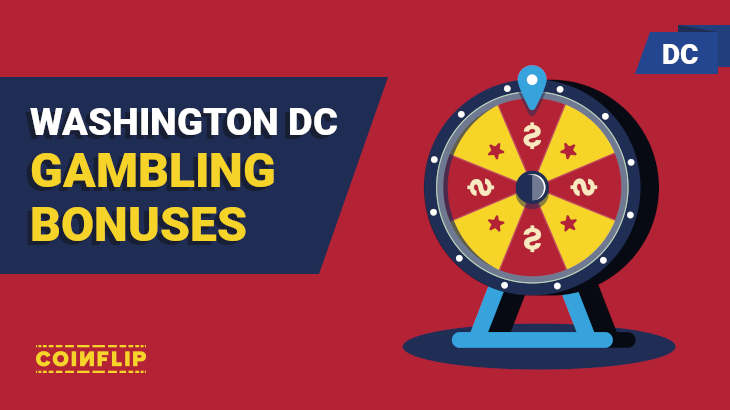 DC gambling bonuses can add value to your wagering as they provide rewards in the form of free bets or bonus funds. It's worthwhile comparing the value of the bonuses before signing up with an online casino Washington DC.
When you're checking out sportsbooks for DC online gambling, pay attention to the bonuses they offer. You'll find many of the same ones cropping up at different DC online gambling sites, with attractive offers for new and existing players.
Some DC gambling sites offer a welcome bonus. You qualify for this DC gambling bonus by registering with a sportsbook or casino and depositing for the first time. This DC online gambling bonus gives you an excellent start with rewards like bonus funds or free bets.
A sign-up offer doesn't always require you to fund your account before rewarding you, although the bonus value is usually less than that of a welcome offer. This Washington DC casino bonus may include free spins on a selected slot machine, while the DC betting bonus gravitates to free bets.
Reload bonuses are relatively commonplace at DC sportsbooks and generally take the form of a match bonus. Whatever you deposit, the DC sportsbook gives you bonus funds equal to a predetermined percentage of your deposit.
A popular DC gambling bonus is the no deposit offer, which is usually available to all customers, not just new bettors. The clue is in the name: you don't need to deposit funds to receive this reward.
There are plenty of other sportsbook bonuses you may come across when online gambling in Washington DC. These include odds boosts, Refer A Friend bonuses and second chance bets. Meaning, the best Washington DC online casino sites have more bonuses than just the welcome offer.
Some Washington DC gambling bonuses are sport-specific or valid for specific time periods, while others may be customized for individual players. Whichever you prefer, always read the terms and conditions to make sure that the bonus suits your level of play.
FAQ – Washington DC online gambling
Is online gambling legal in DC?
DC law allows some aspects of online gambling and not others. The legal online gambling Washington DC is allowing is sports betting. Real money online casinos are not legal but social are. Although these sites don't offer prize money, some have sweepstakes that are also legal with cash prizes.
What is the legal gambling age in Washington DC?
The legal Washington DC gambling age is 18 years. This is a relatively common age limit for sports betting across the country, although some states have a minimum legal requirement that bettors must be 21 years of age to place a bet.
Is sports betting legal in DC?
Yes, DC online sports betting became legal in 2019 with the Sports Wagering Lottery Amendment Act of 2018. You can wager on sports online on the DC Lottery's GambetDC app or at Caesars sportsbook or at BetMGM sportsbook. We anticipate more online sports betting operators opening up, although there's no fixed timeline for this at the time of writing.
Is online casino gambling legal in DC?
There are no legal Washington DC online casinos. Although, you can play on social casinos and enjoy the online casino feeling. And it's good to remember that these gambling laws may change quickly and there might be a real money online casino Washington DC is legalizing sooner than we think.