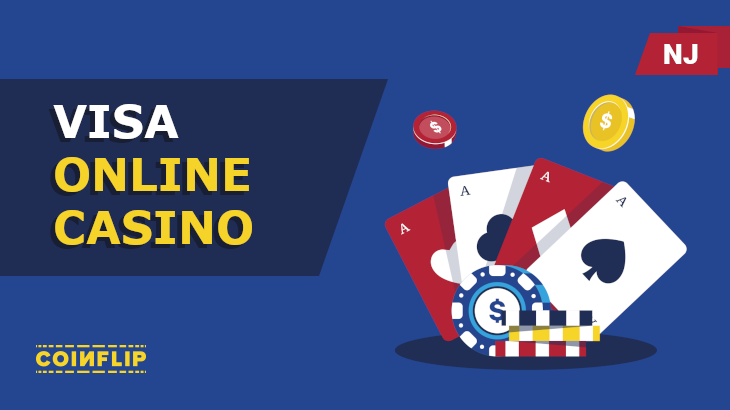 Visa is a branded payment platform that partners with financial institutions worldwide. Originally only covering credit cards, Visa now incorporates prepaid, debit, and gift cards as part of its portfolio. Visa cards are underwritten by the financial institution on whose cards they are displayed, not by Visa itself.
Visa is widely accepted globally as a transaction platform, and it should come as no surprise that the gambling industry has welcomed it. Transactions are guaranteed by its financial partners, subject to a card issuer's terms.
Most online casinos accept Visa cards as a method of transaction. It is easy to use, trusted, and immediate. Since Visa is internationally recognized, you can use it almost anywhere.
Online casinos that accept Visa cards will also accept Visa gift cards and Visa prepaid cards.
Online casinos accepting Visa in NJ
Most online casinos offer a whole host of different transaction methods. It may be down to personal preference as to which method you choose. Taking transaction costs, and convenience, into account, using a Visa card certainly makes sense.
Here is a list of some confirmed online casinos accepting Visa in New Jersey:
Best Visa casinos in NJ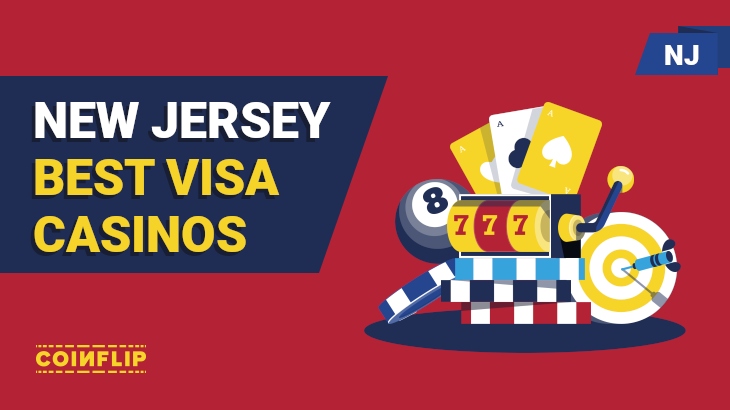 Out of the mentioned casinos, we believe these to be the best Visa casinos in NJ:
There are also new Visa casinos coming online all the time.
Casinos that accept prepaid Visa cards
A prepaid card is one on which you have pre-loaded funds. The funds are effectively on your card, and cannot be used other than by the use of that card. Prepaid Visa cards used for online gambling are a more secure method of payment all around.
As a bettor, you can only spend what your card is worth, with no nasty end-of-month surprises. The casino is secure in the knowledge that the funds are guaranteed.
Online casinos that accept Visa gift cards are also found more often than they used to be, as gift cards are essentially prepaid and secure. Click the button below to claim your Unibet casino bonus with a prepaid Visa card.
Visa and gambling – Good to know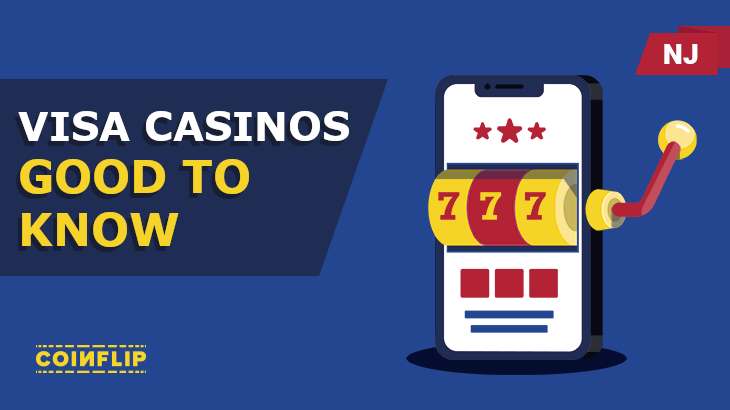 Visa and gambling have come a long way, and here are some Visa good-to-know tips. While Visa gives you fairly unrestricted options on how you use your card, there are instances, and certain vendors, where Visa may impose a restriction or outright refusal.
Visa cards are more widely accepted than any other payment platform
Visa cards are generally more secure than other methods, as traceability to your bank is extremely difficult.
Visa prepaid cards do not require an association or link to your bank, as the funds are held on the card.
Visa cards have an expiry date. This means that any funds held on the card may be forfeited when the card expires.
Visa is a much easier form of transacting with online casinos.
FAQ – Visa casinos in New Jersey
We answer some common questions about Visa casinos in New Jersey
What online casinos accept Visa in New Jersey?
Most online casinos in New Jersey are accepting Visa cards as a method of payment. These are some confirmed NJ casinos that accept Visa cards: Borgata casino, 888 casino, Party Casino, BetMGM casino, Unibet Casino, SugarHouse casino and Bet365 casino.
What are the best Visa online casinos in NJ?
There are several good online casinos in NJ that accept Visa as a payment method, but we think it's always nice to get something for free when you sign up. That's why we have picked BetMGM and 888 casino to be one of the best Visa casinos in NJ.
Can I use a prepaid Visa for online gambling?
Yes, you can. Casinos that accept Visa as a method of payment will welcome the prepaid version of the card. Your funds are secure, and not linked to your bank account. There is added security in that there is no link to your personal accounts, so there is no traceability.
Does Visa allow online gambling?
Yes, it does. Most online casinos and sportsbooks welcome Visa credit, debit, and prepaid cards as a method of transacting. Visa, as an organization, allows the use of its cards for gambling purposes, but bettors should gamble responsibly at all times, particularly when using a credit card.
How to claim a casino bonus with a Visa card in NJ?
Time needed: 5 minutes.
Claiming your casino bonus with a Visa card in NJ is a simple procedure, here is how it works.
Sign up

Register with your chosen casino

Check your bonus

Enter your bonus code, if applicable

Deposit

Select Visa card as the payment method, and make a deposit

Gamble away

Start playing your bonus game. Good Luck!