Illinois sports betting bonus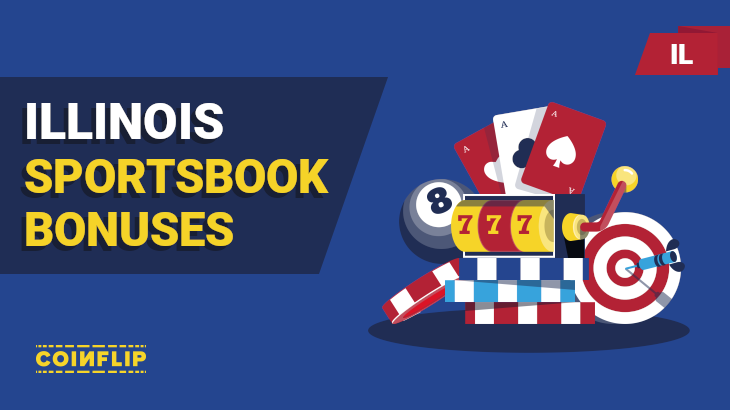 A popular American pastime is sports betting which is legal in Illinois at the time of writing. After almost a century of underground games, Illinois sports betting became legal on March 9, 2020. And now, Illinois Gaming Board oversees sports betting and makes sure all sportsbooks play by the rules.
It's actually quite effortless to start playing; when you do, however, it's best to use an Illinois sports betting bonus. This can help you get the most out of your money when it comes to sportsbook wagering. Read below to find out more about the types of bonuses offered to Illinoisans and how to claim them. Or fast forward yourself to a specific topic by clicking the links below.
Sports betting bonuses in Illinois – All you need to know
There are multiple different kinds of sports betting bonuses in Illinois. These promotion types include sign-up, deposit, risk-free, no deposit, and free bets. Each sportsbook will have its own specific Illinois sports betting bonus or two for you to jump right into the action.
When it comes to the type of bonus, the best bonus for sports betting in Illinois is a sign-up offer. You'll find this at virtually all sports betting sites available to Illinoisans. These deals are often the most lucrative, as they're designed to draw new players in.
Bonuses like sign-up offers work by giving you a link, code, or opt-in button to press. Links are usually found on third-party sites and can give discounts to existing offers. Codes can be added during account creation or directly under the account menu. Opt-in promotions will need to be accessed and accepted on the appropriate "Promotions" page.
If you are also interested in online casino gambling, click the following link and read more about Illinois online casino bonuses.
Illinois online sports betting sign up bonus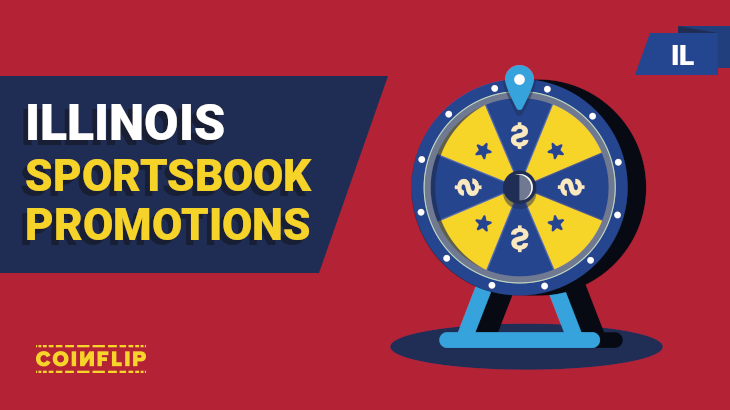 Illinois online sports betting is similar to other locations in that it is home to many lucrative sign-up offers. When you first create an account on any of the sportsbooks available to Illinoisans, you'll have a set period to activate and utilize these deals.
One sportsbook welcome bonus in IL could require an opt-in, another a bonus code, and a third will be applied automatically. It all depends on the website you choose to gamble with.
Occasionally, you'll find specific deals through links on affiliated sites or sportsbook directories. An Illinois online sports betting sign-up bonus is likely to take the form of a deposit bonus or risk-free bet. Both of these types of deals are described below.
Illinois sports betting deposit bonus
An Illinois sports betting deposit bonus will take effect after you've made your first qualifying deposit. Initial deposit bonuses are usually packaged with sign-up offers. An Illinois sports betting deposit bonus will match your deposit up to a certain amount. In most cases it's a 100% bonus up to a certain amount, which means that you'll get to double your gambling money right from the start.
You'll then need to wager that bonus amount in accordance with the terms of the promotion before withdrawing your winnings. You'll be able to find an Illinois sports betting bonus in the form of a deposit promotion on many sites.
Sports betting risk-free bet Illinois
An Illinois sports betting risk-free bet is a bonus that is oftentimes confused with deposit bonuses. A risk-free bet in Illinois will allow you to wager up to a certain amount; if your wager loses, you'll receive that money back, usually in site credit or points. These risk-free bet promotions are always capped at a certain dollar amount. Risk-free deals are some of the most prominent sports betting bonuses in Illinois.
Illinois sports betting no deposit bonus and free bets
Another lucrative type of sports betting bonus in Illinois is the no deposit bonus. These often take the form of an Illinois free bet. When you create an account with a certain provider or opt-in during a promotional period, no deposit bonuses will simply be given to you for showing up. You don't have to put down any money to claim them.
That being said, an IL sports betting no deposit bonus will usually bring with it a laundry list of terms and conditions. Make sure you read every aspect of your Illinois sportsbook free bet before spending it.
Usually, these free bets will need to be spent on certain types of games or even specific events themselves. They're also limited to a promotional window; spend them before they're taken away.
How to find the best sportsbook bonus in Illinois?
At the moment the best sportsbook bonus offer in Illinois for sign-up deals comes from PointsBet. They offer all new players 3 different offers to choose from. All three PointsBet offers are great, but we think the FLIPMAX bonus is the best. With the FLIPMAX bonus code, you can bet up to $2,000 risk-free when you first sign up. Get your PointsBet sportsbook promo by clicking the button below, or find another offers from the top of this page.
Illinois sportsbook bonus codes and promo codes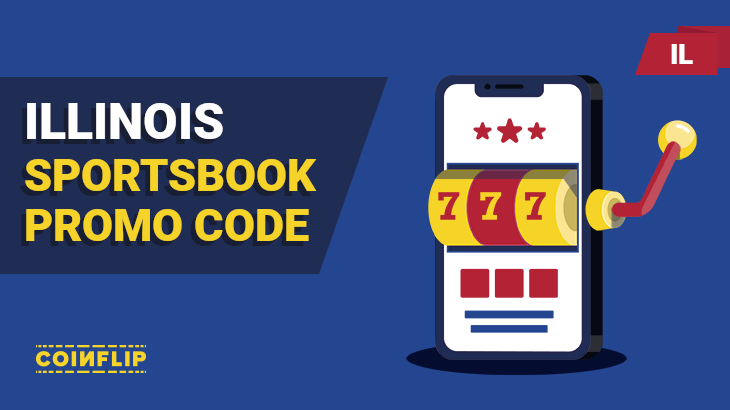 Illinois sportsbook bonus codes, like in many other jurisdictions, may be required to unlock certain promotions. You'll find these codes in a few different places.
The first would be on the site you're betting with itself. These promotional codes are usually posted near the home page for advertising purposes or under the "Promotions" tab. Additionally, we have some exclusive promo codes and offers you can find from the top of this page. You can also just use one of our best bonus codes from PointsBet by clicking the button below.
Although you might find some promo codes on websites, the best and most simple way to get bonus codes in your hands is to opt-in for a newsletter. Pretty much all sportsbooks send out their latest news by email. And occasionally they might send you an email with an exclusive offer that is only available with a certain bonus code.
FAQ – Illinois sports betting bonus
Do you still have any lingering questions about the types of betting bonuses available at Illinois online sportsbooks? Look no further! Below you'll find a list of the most frequently asked questions on the subject.
Which online sportsbooks in Illinois give bonuses?
The best online sportsbook bonus in Illinois is difficult to quantify across the multiple types of bonuses available. The best offer will depend on how you like to play but most players like the most either deposit match bonuses or risk-free bets.
Are sportsbook bonuses worth it?
Yes. Using an IL sportsbook bonus will allow you to get into the action without having to break the bank. Deposit bonuses can essentially double your starting balance in some cases, whereas free bets are just as they sound: free. And everyone can benefit from betting risk-free.
What is the best Illinois sign-up bonus?
The best online sportsbook bonus in Illinois related to sign-up is the DraftKings deal. It features a deposit match of up to $1,000 as well as $50 in free bets. This is the most well-rounded deal at the time of writing for Illinoisans.
What is an Illinois sports betting deposit bonus?
An IL sports betting deposit bonus is a promotional offer that matches your initial or qualifying deposit up to a certain percentage and amount. For example, a deposit match of 100% will double whatever you put down so long as you deposit above the minimum and below the maximum.
How to get Illinois sportsbook bonus?
Time needed: 6 minutes.
Follow these easy steps to claim your sportsbook bonuses in Illinois.
Choose your sportsbook

Determine which type of bonus you'd like between deposit, no deposit, free-bet, and risk-free. Look for a website that offers the type of bonus you're interested in.

Sign up

Create an account and fill in all the required details, including your name, address, email and phone number.

Claim your free bonuses

If you're using a sign-up promotion, add the bonus code when creating your account or opt-in directly afterward.

Make your first deposit

Head to the banking section and make your first deposit. If you have a promo code, remember to use it.

Start betting

All that is left is to find your favorite sports and start betting. Enjoy!