March Madness and NCAA basketball online betting promotions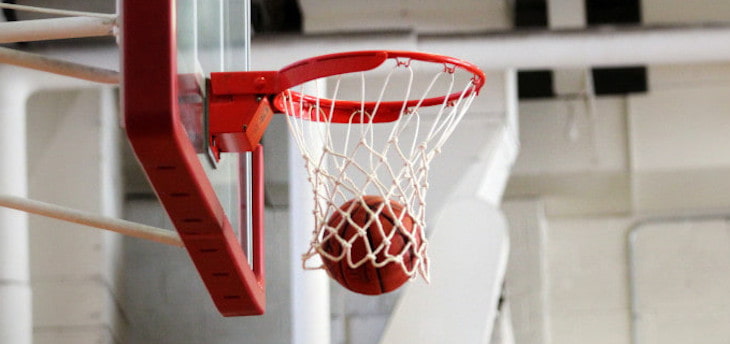 March Madness is the name given to the major end-of-year college basketball tournament run by the NCAA. The team winning this tournament is crowned national champion, and, understandably, March Madness betting is a huge draw for fans.
Gambling providers take advantage of so many games being played in a short span by providing NCAA betting promotions. If you're thinking about betting on March Madness in 2021, read below to find out about the best college basketball promotions available.
March Madness promotions 2021
In addition to these March Madness promotions, many sportsbooks in NJ will also allow you to use standard bonuses on these games as well. Sites with excellent welcome bonuses include PointsBet and Unibet, which you'll find discussed in greater detail below. PointsBet received positive press near the time of writing as they've brought on retired-pro golfer Paige Spiranac to the team.
When it comes to March Madness promos, two more great options for New Jersey players are 888sport and BetMGM. On 888sport you can get your hands on some boosted odds and you can win up to $810 just by betting $10. BetMGM has a $10 free bet offer for each game in the opening round of the tournament.
PointsBet limited offer promo code

The PointsBet NJ offer for NCAA basketball is on a limited-time basis. Use our exclusive PointsBet promo code MADCOIN and claim this unbelievable good offer. All you need to do is to sign up and bet $20 on either the spread or money line for any college basketball tournament game. If either team scores at least a single point (which they will), you'll win $150. Easy money!
PointsBet March Madness 2021 offers have expired, but check out three other bonuses for PointsBet NJ here.
Unibet $40 free bet
Unibet is one of the best options for receiving a bonus on NCAA basketball. For the tournament specifically, you'll find multiple promotions on its website. Unibet has a combined welcome offer for all their new players in New Jersey. This amazing offer will award you with a Unibet free bet worth $20 with no deposit required. In addition to that, you can also take advantage of a $250 risk free bet.
Click here to claim your Unibet NJ offer now!
The Bettor Bracket is a tournament-related Unibet offer that allows you to pick winners against the spread every round for a chance at $24,000. You'll also find a Unibet promo for select games during each round to get a $5 bonus for every 10 points scored. Just sign up for Unibet and check the Promo tab to see all March Madness offers.
BetMGM free bet offers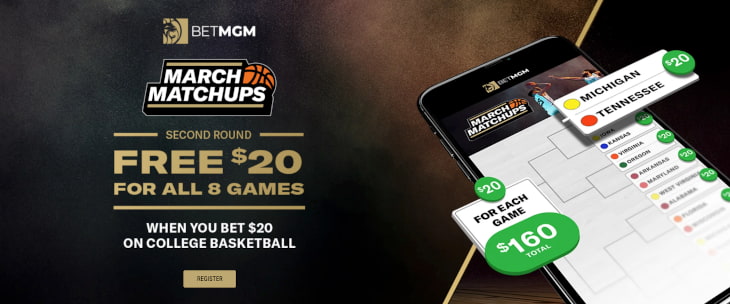 Sportsbook giant BetMGM is not falling behind on offers. All new players in New Jersey a chance to get $160 in free bets. When you bet 20 on college basketball, you'll receive a $20 free bet and the best part is that you can receive a free bet for each game played on that day.
Unfortunately March Madness is over for this year, but no worries, BetMGM has some great offers for you. Click here to grab your BetMGM welcome offer today and start betting risk-free.
888sport boosted odds
888sport has not taken the same road as most of the other sportsbooks in New Jersey. Instead of daily free bets and constantly changing offers, they make you bite your nails till the end of the tournament. 888sports is offering all their new players boosted odds for March Madness which give you a chance to win up to $810 by betting just $10.
888sport March Madness offer is divided in two and you need to decide if you want to bet on the final four, or the winner of the tournament. You can bet on Gonzaga, Baylor, Michigan or Illinois. All you need to do is sign up for 888sport and bet $10 with bonus code BOOST888 on your favorite team secure yourself some ridiculously good odds. And how can you get your hands into these magical odds?
Well, you can't, since March Madness is over for 2021. Luckily 888sport great odds didn't end there and you can still take advantage of 888 sportsbook $500 risk-free bet.
The best of March Madness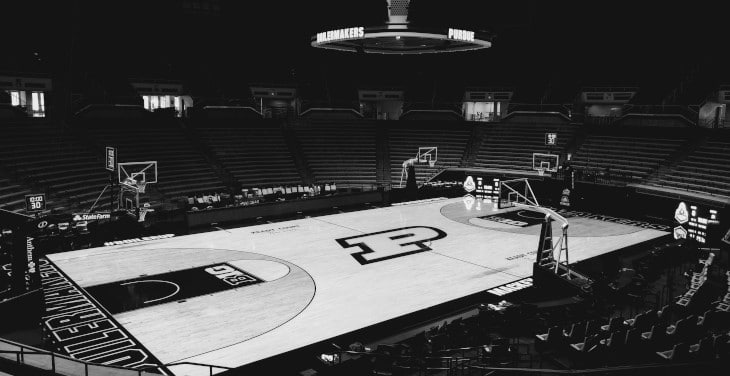 March Madness is a celebration of everything we love about sports. It features the best players on the best teams, with everything on the line.
This often leads to the year's top sporting moments. Additionally, due to its popularity, March Madness has some of the best bonuses for a limited time in all sportsbook gambling.
Best March Madness odds
Now that you have a better understanding of what it is, we'll look at which teams have good odds to win March Madness in 2021. The odds themselves will vary depending on the bookmaker you choose, but some of the better sites in this regard include PointsBet and Unibet.
Looking at some of these top sites, you will find similarities in favorites and underdogs. The teams with the best March Madness odds in 2021 are Gonzaga, Baylor, Michigan, Iowa, and Illinois.
You'll also find teams with lower records that have boosted March Madness betting odds due to coaching experience. Villanova and Virginia are good examples of these schools.
Best March Madness bonus for betting
Although many sites will offer a March Madness betting bonus, not all promotions are created equally. Keep in mind that you may find a March Madness betting bonus or two that differ from round to round.
The best bonus for betting at March Madness is PointsBet's Limited NCAA offer. This deal gives you $150 in payout on any tournament game where a team scores a point, given you wager $20. It's also good to keep i mind that you can bet on multiple sportsbooks and take advantage of several different offers.
Best March Madness basketball players
Basketball is such an exciting sport to watch and bet on live due to the overwhelming talent of its top players. Some of the best March Madness basketball players to keep an eye out for this year include
Iowa's Luke Garza
Baylor's Jared Butler
Oklahoma State's Cade Cunningham
Illinois' Ayo Dosunma
Michigan's Frank Wagner
The best March Madness basketball players of all time went on to become NBA legends. This list includes three-time NCAA champion Lew Alcindor, more colloquially known as Kareem Abdul-Jabbar.
FAQ – March Madness betting
What is March Madness?
It is a 68-team tournament that crowns the champion of college basketball. It's played every spring in the United States and as the name suggests, most of the games are played in March.
When is March Madness?
It begins in early March and concludes in the first couple of weeks in April. In 2021, the first round is set to begin on March 18th, and the Final is slated for April 5th.
How long does a college basketball game last?
College basketball games are split into two 20 minute halves. Including stoppages and commercials, each game runs anywhere from 90 minutes to over two hours.

March Madness scores in 2021 are expected to range from 60 to 70 points per team each game. Teams with the best March Madness players will score up to 80-85 points a game.
How to bet on March Madness?
Youu0026rsquo;ll find a few different avenues for betting on March Madness. You can bet on individual games and outcomes, including over/under spreads and player statistics.

Additionally, youu0026rsquo;ll be able to place outright bets on the tournament champion, as well as bracket challenges. These challenges will vary depending on the bookmaker youu0026rsquo;re using.
What is the best March Madness betting offer?
As you can see, there are many college basketball promotions to help you win the biggest payouts. This year, the best March Madness betting offer belongs to PointsBet. It's a no-brainer offer that gives you $150 if your team scores one (yes, ONE) point, when you have bet $20.